About Dan Sillars, General Contractor, Inc.
Founded in 1974 we have been providing quality built homes, additions, remodeling projects of all types, along with commercial space construction and remodeling to the Wausau and surrounding area for over 44 years. With moving into our second generation of existence, we continue to provide innovative design solutions to fit your needs and budget while utilizing our in-house CAD design service.
We are a 'hands on' building team doing as much of your project as we can personally, utilizing as few sub contractors as possible to achieve the highest quality. This means Cory and his team are actually on-site constructing your project. You'll get to know the people who are working to create your dream.
Ask us about what services we can provide to your specific needs. If we aren't the best option to get your needs met, we'll be happy to recommend another professional for that portion of your project.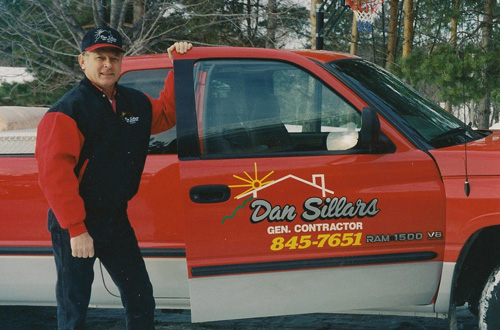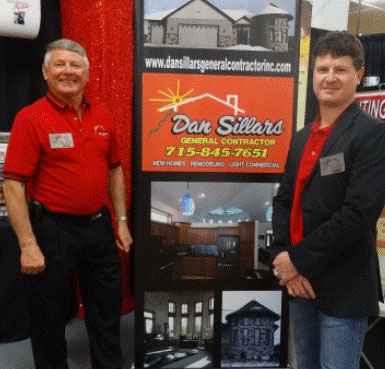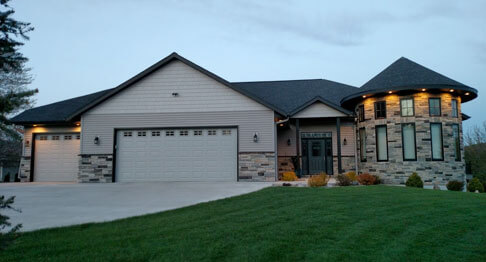 EXPERIENCE
Dan is one of Wausau's few State of Wisconsin Journeyman Carpenters in the residential building field. With experience in both heavy commercial and residential construction, Dan has trained both his son, Cory, and their lead carpenter, William, for over 30 years. William started for Dan right out of High School over 35 years ago. Cory started working during the summers when he was twelve years old and finally joined the team full time in 1993 after graduating from North Central Technical College with an Associates degree in Residential Design.
If you have a pre-1978 home, we are State of Wisconsin Dept. of Health Services Certified-Lead Safe Renovators and can perform remodeling or alterations on your residence to current EPA safety guidelines regarding Lead based paint and varnish products.

Both Cory and his lead carpenter, William, are Kolbe Factory trained and Installation Masters Certified for Door and Window installations.
CAD PlanDesign
Cory Sillars is the in-house project Designer. Utilizing the Solid Builder 3-D modeling CAD program, Cory can create a plan that suits your needs and desires. We can create any type of plan or layout you require. Including new homes, additions, remodeling, or light commercial plans. Modifications can be made while you watch, speeding up the decision making process and showing you the results you are after.
Starting in August of 2018, we will be able to begin offering a Virtual Reality walk through of your new house or remodeling plans. You will be able to experience your new project before any physical work even takes place.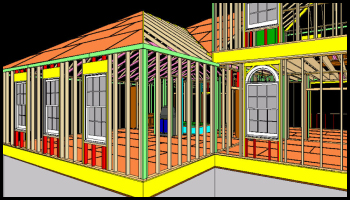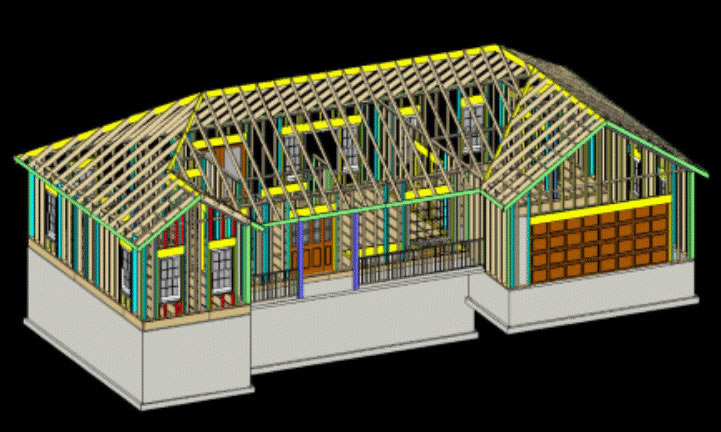 CONTINUING EDUCATION
Cory believe's it is essential to stay on top of industry trends by continually learning how to better serve his clients. They attend multiple educational sessions each year including NAHB sponsored events such as the International Builders Show.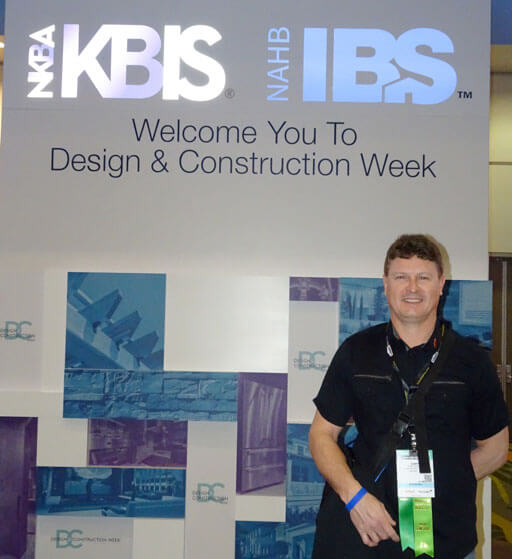 EFFICIENCY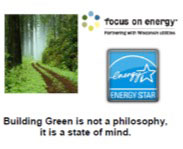 We strive to build the most energy efficient custom homes that not only meet the requirements, but exceed them. We continue to gain knowledge through innovative research and continuing education to provide our customers with the highest level of product quality. We strive to help our customers save energy which in turn saves them money and protects the environment all at the same time. Dan Sillars General Contractor is proud to be a Trade Ally partner with Focus on Energy.